How to capture – and keep – audience engagement in marketing videos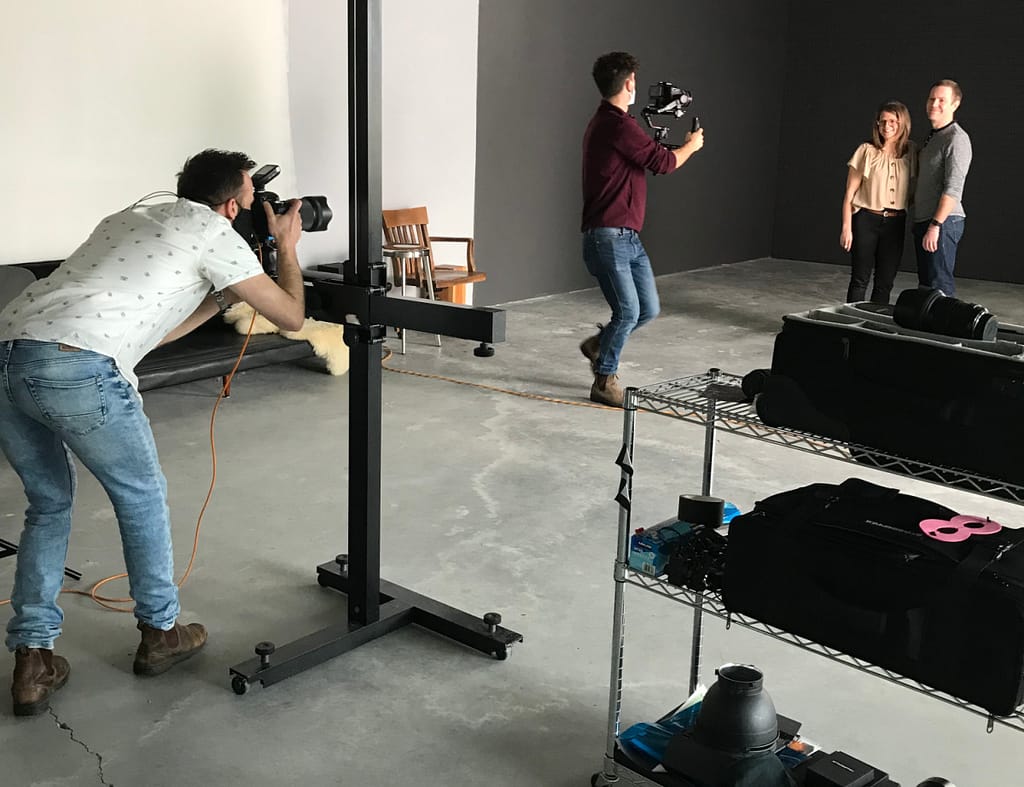 By Amanda Wilson
During my days as a television commercial producer and later account manager (selling advertising campaigns), I learned that just like any other media, the strength of TV lies in consistency and frequency. A great commercial erodes the inhibitions and objections to a product or brand over time. The brand and the product become your familiar and eventually, it's hoped, your friend. That's why it's so important to take control of the creative and the message.
During my time at CTV Vancouver Island, we once presented the results of a research study to some clients of ours. The goal was to provide feedback for our clients on how they're perceived in the marketplace, and where they rate compared to their competitors. After conducting random phone questionnaires, targeted focus groups were invited to give their opinions, which included watching television commercials and tabulating their responses to those commercials.
Reviewing the results of the focus group surveys reminded me we need to be hyper-aware of the viewer and what they think makes for a compelling commercial. In other words, it's not about us, it's about them.
What we learned from this focus group, and what I've continually heard since then, can help inform your video advertising or content marketing strategy.
Our advice for upping your game
These are the commandments that help you design your content to achieve the engagement and conversion you want:
Message is king. Know what you want to say and who you want to say it to. People believe what you tell them. Say, and demonstrate, what you want them to know and believe about your brand and product.
Keep it simple. As simple as you can. Don't bombard the viewer with several different ideas and so much information they'll need to watch it 10 times just to make sense of it all.
Show what you say. This seems so obvious, doesn't it? People hate it when you're talking about bananas but you're showing apples. It confuses them. So if you're talking about bananas, show bananas.
Tell a story. Everyone loves a story, and they love it more when they can relate to it. For example, the wife who sighs as she throws a package of cold medication at her blubbering husband after his pitiful cry for his mother. They especially love stories that personalize a business, so leverage the power of people and share your business journey.
Give them the big E. People make their purchase decisions based on how a product makes them feel, or how they expect to feel using it. Then they use logic to explain their emotional purchase. To be successful, video needs to create that emotional connection or resonance within the viewer. We need to seduce them. Take for example those commercials with the famous line, "stop the car!" What's the not-so-subtle take-away? The store's prices are so low you feel like you're stealing the merchandise. The commercial is funny, relatable and takes away your first objection to buying something – the price.
Tease them – but just a little! There's a school of thought that you tease and tease and tease your viewer and provide a big payback at the end. Trouble is, while they're figuring out what you're teasing them about, you're losing valuable time you could be spending telling them about your business.
Viewers are smart. They pick up on the subtle messages sent by body language and conflicting audio/video. Don't say you have great customer service but have your obviously uncomfortable cashier blurt it out with sweat on her brow, or worse still, a frowning monotone.
Customers love guarantees. So, give them one. That'll give them peace of mind and the knowledge that you stand by your product.
Heritage resonates. Your history in the marketplace creates the trust and reputation you want, so boast about it if it's appropriate. The longer you've been in business, the more successful and trustworthy you appear to be.
And finally …
Have fun! If you're having fun creating a memorable piece that your customers can relate to and understand, then they'll have fun viewing it, and remembering it, and using catchphrases from it in conversations with friends – and ultimately buying your product and your brand.
You want to make videos that will increase traffic and sales. The viewer wants to be entertained. If you can entertain them with a memorable, smart, interesting and easily understood commercial, you're in the money. Go forth and create!
Side note: tell us what you think of the 2022 Douglas 10 to Watch Awards, which we helped produce. Did we succeed in capturing interest and engaging the audience in a compelling story?