Spark was founded in 2017 by marketing, communication and broadcast professionals Bruce Williams and Amanda Wilson, who were tired of working for soulless corporations.
Our goal is to provide friendly, accessible, intelligent support for business of all sizes, as a trusted partner and guide.
Amanda Wilson
Amanda is deeply entrenched in the Greater Victoria community, with an extensive network of contacts and access to the brightest talent the city has to offer.
Her passion is working with entrepreneurs and business owners to implement marketing and communications campaigns that increase customer engagement and revenue.
She's a big picture thinker who supports her clients in refining and maintaining their vision and goals.
Amanda's curious mind means she's always looking for new ways to tell a story and position a product, and she's highly focused on targeted advertising and communication strategies that effectively reach the intended consumer.
Extensive experience in arts marketing, including Toronto's renowned Harbourfront Centre
On-air personality with The New VI/A-Channel television station on Vancouver Island
Award-winning promotions and commercial writer and producer for television (BCAB and PROMAX Awards)
Freelance journalist and photographer for Vancouver Island business, tourism, and newspaper publications
Top advertising account executive at CTV, CFAX and KOOL in Victoria BC (Royal BC Museum, Island Savings, RE/MAX, Thrifty Foods, 2 Burley Men, Peninsula Co-op, Dodd's Furniture, Butchart Gardens, Tourism Vancouver Island, Mayfair Shopping Centre, and several other high-profile businesses and organizations).
Bruce Williams
Bruce is one of Vancouver Island's most recognizable faces. As a public figure and former broadcaster, he is known for his integrity, altruism, and unique ability to create successful partnerships and collaborations.
His impeccable communication skills, in-depth knowledge of economic development and strong connections to leaders and decision makers makes him an effective engagement and development strategist for your business.
Currently CEO of the Greater Victoria Chamber of Commerce
Interim CEO, South Island Prosperity Partnership, 2019
On air host and producer, and later senior manager, for TV and Radio in Ontario and British Columbia
Greater Victoria United Way Campaign Cabinet Chair (3 terms)
Fundraising Chair for Jeneece Place, a project of the Children's Health Foundation Vancouver Island
Recipient, Queen Elizabeth Diamond Jubilee Medal for community service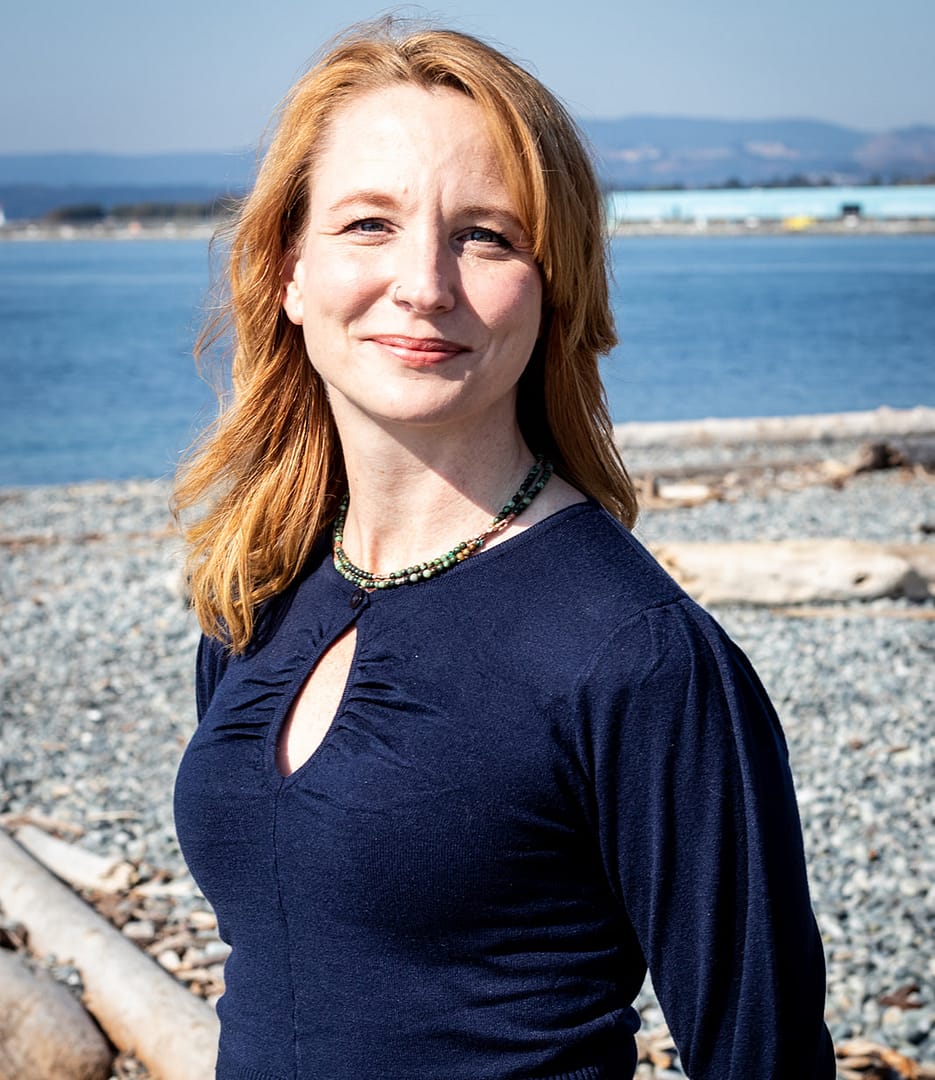 Melodie Krieger
Melodie packed her bindle sack for Victoria in 2021 in her pursuit of a dream to grow old on an island, and has not looked back.
An aspiring artist, Melodie was among the last to know that she was a writer. With a love of learning and a flair for freelance, her experience has bounced between marketing communications, public relations, content creation and screenwriting. Variety is the spice of life, and Mel has always loved things spicy.
As a communications specialist and creative storyteller, Melodie enjoys the opportunity to combine both passions working with Spark.
​
Freelance writer with a focus on marketing communications and content creation in fields including technology, healthcare, academia, non-profit, and for other independent contractors and small businesses
Communications Manager for the World Parrot Trust, an international non-profit organization
Communications Coordinator and PR Representative for Innocean Worldwide Canada advertising agency
Award-winning screenwriter of a feature-length screenplay (PAGE International Screenwriting Awards)
Recipient, UBCO Faculty of Creative and Critical Studies Visual Arts Scholarship and Dean's Honour List Award
— PAULA GRYPMA, OWNER, OUTLOOKS DESIGN
"As a small business in a competitive field, Amanda's support for marketing creates room in my day to concentrate on what I do best. Spark Strategic Group has liberated me from the necessary, time-consuming commitment for generating public awareness to increase sales."