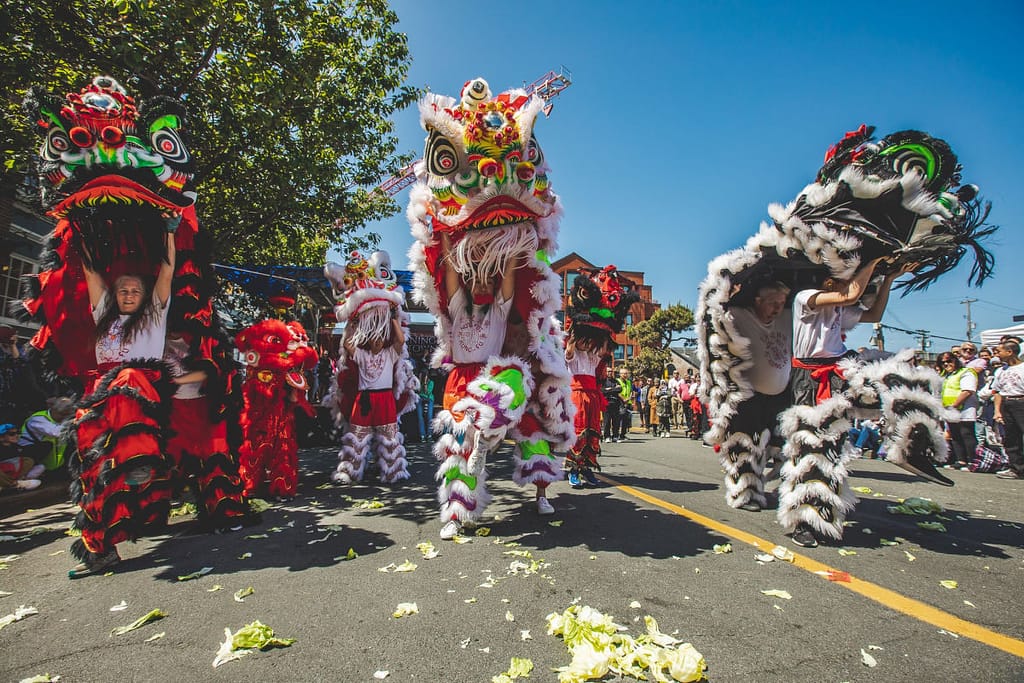 Each new project we take on presents us with a new opportunity to do what we love and learn from the experience. Earlier this year, Spark was hired to handle the communications strategy and marketing for the second annual RBC Awakening Chinatown festival.
Presented by the Victoria Chinatown Museum Society, this exciting event honours the contributions of Chinese Canadians, celebrating how they have enriched our cultural mosaic.
A National Historic Site, Victoria's Chinatown is a living museum with beauty at every turn. It was a joy to familiarize ourselves with this wonderful neighbourhood as we discovered a lifetime of stories thanks to an engaging tour led by John Adams from Discover the Past Walking Tours.
For example, did you know that Loy Sing BBQ has been a Fisgard St. staple for over 130 years? It is the oldest running Chinese business in Canada with recipes handed down through the generations.
Thanks to our client, we also had the opportunity to explore a revitalized piece of Chinatown history, which includes authentic experiential suites that honour the personal histories of the former occupants.
One suite was home to one of Victoria's most famous Chinese immigrants, educator and interpreter Lee Mong Kow and his family from 1901 to 1908. That same floor was later occupied by the "Shake Shake Hand Club" gambling den, with notable features such as the bookie's money slot still in place.
Filling a content calendar became so much easier with so much rich history to draw upon, and these discoveries only served to feed our excitement.
Of course, immersing ourselves in the Chinatown experience could only prepare us for the job. As the needs and requirements of any project unfolds, new lessons and observations arise that serve as good reminders for the future. So, we thought that we would share a few of our insights with you as they may help with your next campaign.
Start Planning Early!
Last year's festival team pulled the inaugural event together in three weeks– an incredible feat! This time we were hired to support the team's efforts and were given seven weeks to prepare.
Having an additional three-week window and more people helping is certainly valuable, and we'd recommend at least doubling that again to 12-14 weeks.
More time makes for a smoother process in putting together a strategy, coordinating with sponsors, hosting a media launch event, and promoting, promoting, promoting a festival intended to attract thousands of people.
Some of the challenges with pulling things together within a shorter time frame is that any delay can have an inconvenient impact on time-sensitive activities. Everyone is busy and people take holidays, which means approvals can get stuck in inboxes, pushing back deadlines.
The more last-minute changes that are made, the more room there is for error and version control. Not to mention additional time spent re-doing work can increase costs.
But, did everything get done? Yes. Fortunately, everyone was on their toes to keep all the balls in the air and make any changes quickly. You don't always have the luxury of time – but when you do, use it wisely.
Create a Detailed Plan
When multiple team members and volunteers are involved, it's vitally important to create a marketing and event plan that includes a task list and assigns team members to each task. Doing so helped us be efficient and accountable. Being as specific as possible with deadlines also helped keep us all on track and on time.
Invest in Paid Instagram Ads to Incentivize New Followers
As it was only in its second year, the Awakening Chinatown festival did not yet have a social media presence. An Instagram account was created with posting increased from almost daily the first week of May to 3X a day in the week before the festival.
While regular posting helped to improve the festival's exposure, it's no surprise that paid Instagram ads were most successful for bringing likes and engagement to the account.
Almost a third of the total profile visits to @Chinatownyyj were a result of two paid ads – one for an Experience Chinatown Contest and another for a Photo Contest. Thanks to Awakening Chinatown's generous sponsors, these two contests provided some great incentives for people to follow, like and tag their friends or submit their Chinatown photos for a chance to win a gift card to Ghost Ramen.
In the six weeks leading up to the festival, @Chinatownyyj grew from 0 to 698 followers, and had reached 33,371 accounts with a total of 105,741 impressions and 2,767 profile visits.
By the end, the client paid an average of $0.45 per profile visit between the two ads which gave their account a healthy kick-start. (The average cost is $0.40 – $0.70 so we fell right within the sweet spot.)
If you're looking to give your profile a boost, consider investing in a short-term paid ad that offers an exciting incentive like a free product, service, or some other creative award to build buzz and grow your audience.
Prepare for the Unexpected. Make a Crisis Communication Plan.
Life is unpredictable. The Board behind the festival requested a Crisis Communication Plan so there would be a plan in place for all the what-if's.
But where do you start when trying to prepare for the unexpected?
A couple of specific queries to Chat GPT provided us with some quick and insightful guidance on how to address any possible crisis that could take place at the festival. A first line of defense and greater response team was then assigned for a variety of possible events including…
Acts of blatant racism (Graffiti, screaming of obscenities, etc.)
Protest and protestors (Active and passive)
Acts of violence (Verbal, physical, sexual)
Disruptions (An unhomed encampment, an individual or individuals under the influence of various substances)
Fortunately, we were all able to experience a beautiful celebration with no dramatic incidents. Still, a crisis communications plan was an easy item to create and likely a very important one to have in place for the long term.
Hire a Photographer
A picture says a thousand words. Whether you want to capture the spirit of a festival or showcase a product – not enough can be said for the value of striking visual content.
So often we feel the pressure to handle everything ourselves, even when some activities are best left delegated. Hiring a photographer takes a huge burden off your shoulders to seize all the moments or create the perfect aesthetic for your marketing and promotions.
For Awakening Chinatown, we had the pleasure of working with Michelle Proctor (@michellejproctor) who captured both the media launch event and the afternoon of cultural festivities.
We knew in advance that we would need a photographer's services; however, the quality and quantity of photos taken by Michelle and other talented local photographers like @colinsmithtakespics reinforced how valuable it is to find someone who can provide professional photos, rather than trying to be everywhere at once.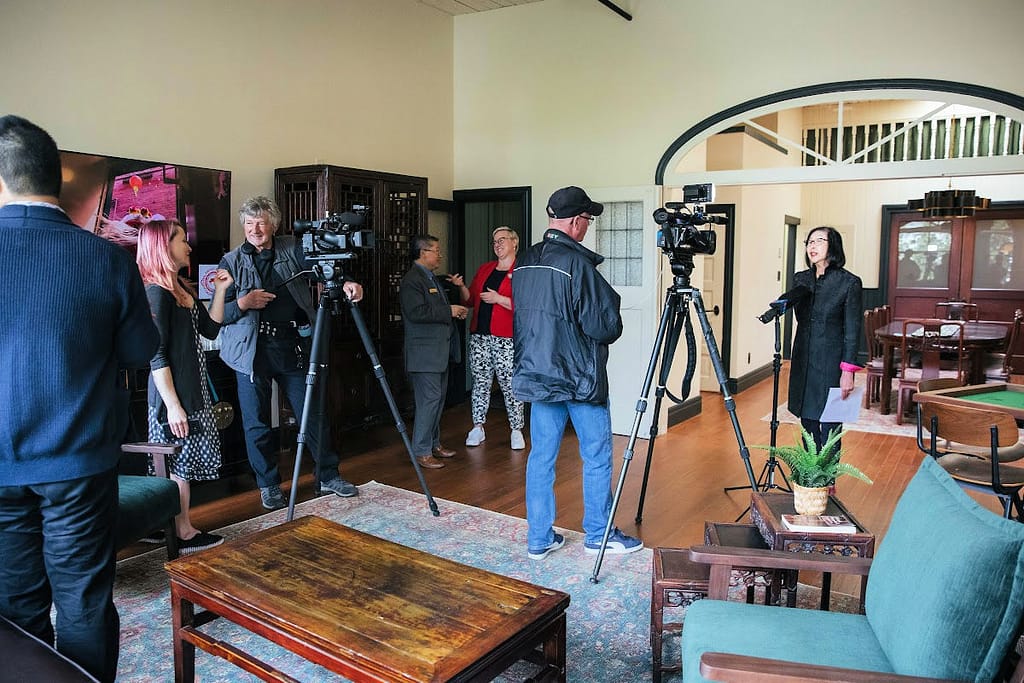 Go Easy on Yourself
When a triple-proofed press release somehow slips past everyone's eyes with the wrong month on it, it can feel extra cringey being the one who clicked send.
Alas, we are human. The best we can do is to own the mistake, learn from it, and try to find the humour or the bright side.
Resending an updated press release might feel a bit embarrassing or awkward, but it will get twice the attention. In this case, our 'March' vs. 'May' snafu presented an additional opportunity to engage with the media, which led to an interaction with CBC who subsequently suggested that they would do some coverage of the festival.
Again, don't sweat the small stuff. Life is just a matter of perspective – sometimes mistakes can present new opportunities.
And of course, remember to set time aside at the end of a campaign to evaluate your success. An honest look at what you did well and where you could improve is the best way to learn and grow.
What are some of the biggest lessons you've learned through experience?