Adopting a values-based approach to giving back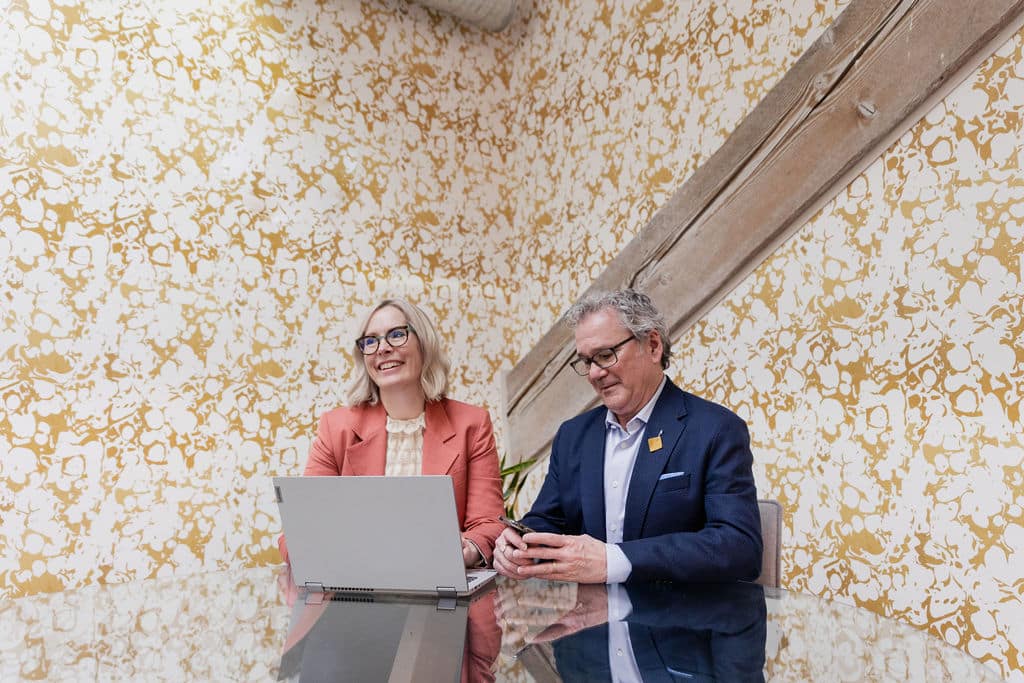 If your brand was a person, who would they be? It's hard not to imagine it as a reflection of yourself – because when you have your own business, your fingerprints are on everything. Sophisticated or sassy, vintage or vogue, your aesthetic may communicate your style, but values communicate your core.
Our greatest connections, whether they are friendships, relationships, or partnerships, are always more meaningful when our values are in sync.
Your customers may love your products, but it's your authenticity that keeps them coming back.
Our actions speak louder than words, so your most heartfelt values will always shine through in the way you do business.
Using your business as a platform to bring people together in making a difference is a great way to create powerful synergy within your community. 
In a previous blog post we covered the business benefits of giving back. Now, we're exploring how you integrate your brand values into your community work.
So: What do you stand for and how does this impact what you do?
If you're eco-minded, then maybe you want to reduce your carbon footprint or cut down on consumption. To improve your business' sustainability, you might consider buying carbon offsets, using environmentally friendly products, integrating the three R's into your daily practice, or partnering with like-minded local businesses towards a common goal.
There are a growing number of organizations that make it easy to contribute towards a cause. One Tribe provides an ecommerce plug-in for your website that helps save the rainforests with every sign-up or sale, while Blue Green Planet Project's Coffee for Climate tree-planting initiative has cafes across Canada encouraging customers to make a small donation towards reforestation. These simple actions bring an instant dopamine hit of good feelings to your customers, and that warm and fuzzy feeling is then directly associated with your brand.
For more every-day actions, reducing, reusing, and recycling are easy ways to minimize your footprint and help your customers to do the same. Stores like Ash Refillery share their brand values on their sleeve, offering all-natural home and care products in reusable containers.
Effective, environmental, and ethical, their customers don't need to second guess if their values align with this cute Cook Street shop. 
Are there ways you can reduce your packaging or encourage recycling in your business?
Do your ethics align with the products or services you provide?
What opportunities are there to collaborate and do things better in your space?
For instance, did you know that Victorians are responsible for approximately 25,000 discarded single-use cups per day? (That's 8,400,000 disposable cups a year – just in Victoria!) Concerned about such incredible waste, Caroline and Nancy co-founded the Nulla Project, a reusable coffee cup, container, and glass service.
Now customers pay a $5 deposit at any partnering coffee shop, eatery or retailer and can choose to keep the cup or get a refund. Not only does the Nulla Project keep waste out of landfills, but it also allows local businesses and community members to show their commitment to the environment.
There are numerous ways for your business to shine the light on others whose interests and values align with your own….
Shop from other local businesses and entrepreneurs – it is one of the most rewarding ways to reduce your carbon footprint by reducing shipping and it builds relationships.
Support fair-trade, organic, or other sustainable practices whenever possible.
Showcase the humans behind the scenes, such as the farmers and artisans of your goods to foster more meaningful connections.
Lift others up by sponsoring events and projects for the causes you care about.
Whatever you do, find unique opportunities to initiate something meaningful that stands apart in your space. When you are loyal to your values, you are giving your customers one more reason to be loyal to your brand, fostering stronger lifelong connections.