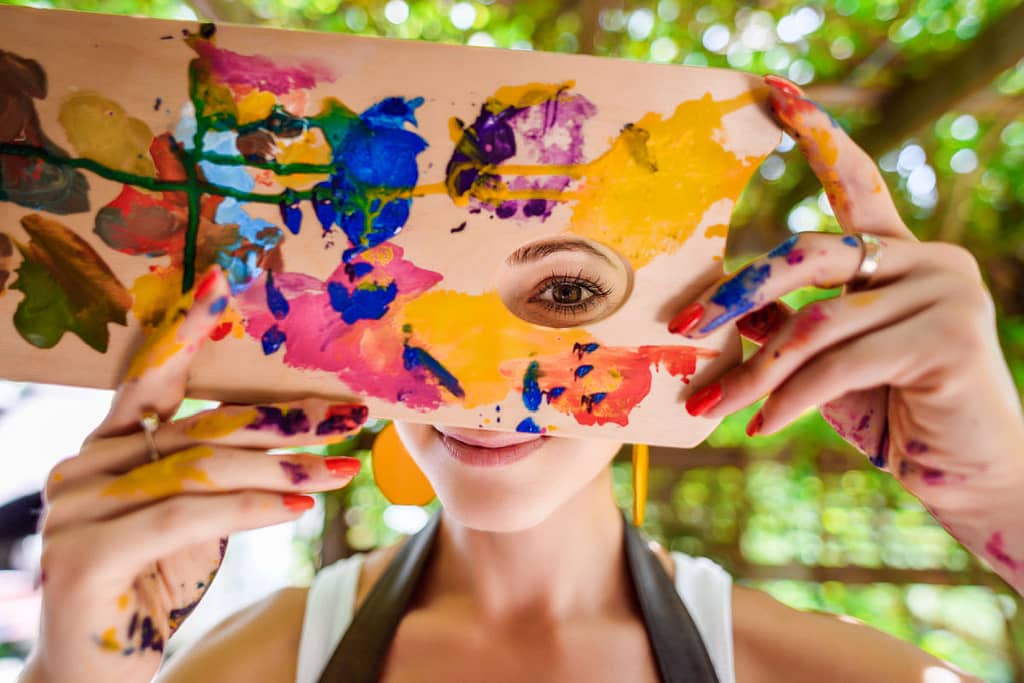 Hint: Do What You Love
How do you fill your free time?
Unfortunately, all too often, "What free time?" is the rhetorical response.
Family, careers, and the minutia of life can seemingly fill our plates, leaving little room for much else. But if we are mindful about keeping a healthy balance, we should be making time to chase our curiosities and pursue those passions that bring us joy.
Whether you enjoy strumming your guitar or pulling weeds from your garden, the simple act of making time for yourself – especially on your busiest days — will help you to reclaim some of the balance you need. Best of all, when you make space for the activities you love, the benefits of that experience will spill over to enrich all parts of your life.
Boost Your Brain
Do you ease into your workday with a game of Wordle or end your evening with a good book before bed? Maybe on the weekends, you play a little DND or tackle one of a dozen DIY projects you have on the go.
Your past times may not have a direct relationship to your job, but many activities can impact your overall aptitude. Reading, puzzle solving, and even playing video games all provide cognitive benefits and have been shown to improve memory. Our brains are just like any other part of the body, the more your exercise it, the better it works.
In what ways do you unwind that also engages your mind?
Express Yourself
When you lean into the things that inspire you, you open yourself up to new worlds of opportunity. Every hobby and interest present its own rabbit hole of discovery. As your knowledge and experience grows, you might uncover a whole different side to yourself that you didn't know.
For instance, earlier this year, a friend who had often expressed an interest in making her own jewelry finally invested in some pretty gems and string. Six months later, she is a member of the Victoria Lapidary and Mineral Society and her kids have been helping her sell her work at local craft fairs.
For all the excuses she had not to explore a new hobby, she has now discovered an activity that brings her a daily dose of bliss and has unexpectedly pulled her little chaos crew together. She is also finding new confidence through her creative endeavours and a sense of accomplishment with each new piece.
Allowing yourself to pursue new interests and express yourself creatively not only feels liberating, but it can also have an impact in your life and work. The more you explore new ideas, the less intimidating it is to release old ways of doing things and attempting new approaches.
Expand Your Horizons
Without challenge, there is no growth. Throughout your life you will have to deal with complex problems, diverse situations, and different cultures. In terms of your past-times, you could be learning how to knit and must try-try-again until you get the pattern right or maybe you're travelling to another country where you're not fluent in the language. Either way, each new experience you take on will reveal new information to you about yourself.
How do you react when you have to do something over again? How do you adapt when you are in an unfamiliar place? And in what ways do you still need to learn and grow?
The lessons and skills you develop from each new experience can be useful when navigating other circumstances in your life and your career.
Improve Your Mental Health
Hobbies also give your brain a healthy break away from the grind. Having a hobby can reduce stress and improve your overall wellbeing by giving you a sense of enjoyment, accomplishment, and purpose. They can also help you to find balance by allowing you to disconnect from work-related issues and focus on something that makes you happy. This not only impacts your mood but also affects your relationships.
Don't have enough time to take a break? Even just consciously setting aside ten minutes a day to do something you love can have a profound effect. And remember, taking small breaks can also improve your productivity! So, feel free to lay down a few brush strokes or go for a quick bike ride – it's good for you.
Enhance Your Skills
Our lives outside of work say a lot about who we are. Do you love the comradery of team sports or the solo satisfaction of a rousing chess match? Where you invest your free time gives potential employers some insight into your strengths, skills, and interests, and how those qualities will fit within their company culture.
Skills developed from outside activities can also provide transferable benefits for your career. For instance, Toastmasters can improve your confidence and public speaking, making it easier for that next business pitch. Meanwhile, an improv class can teach you powerful problem-solving skills by encouraging you to think quickly on your feet and pivot to make tough situations work out for the best.
How do your past-times help to empower you in the workplace?
Expand Your Network
Getting involved with organizations and events that align with your interests, values and skills is an exciting way to become more engaged in your community and foster meaningful connections.
Build your business by showing up to industry events where you can talk shop and get inspired by others working in your field.
Find fulfillment by volunteering for your favourite cause. From walking dogs on the weekend to using your business to sponsor charity events — your contribution doesn't just feel good, but it also makes a difference and introduces you to more like-minded people.
You might even want to explore a niche network by collaborating on special projects with other creative souls. For example, Otherworld, a Kindle Arts event, has no spectators – only pARTicipants who bring something to enhance the culture. Maybe it's stickers, maybe it's a stage. Size doesn't matter.
Every contribution adds to the spirit of the Otherworld experience. In some cases, fundraisers are held by different camps of creative collaborators who seek the community's support to bring their artistic visions to life. These groups are often looking for kindred spirits to volunteer.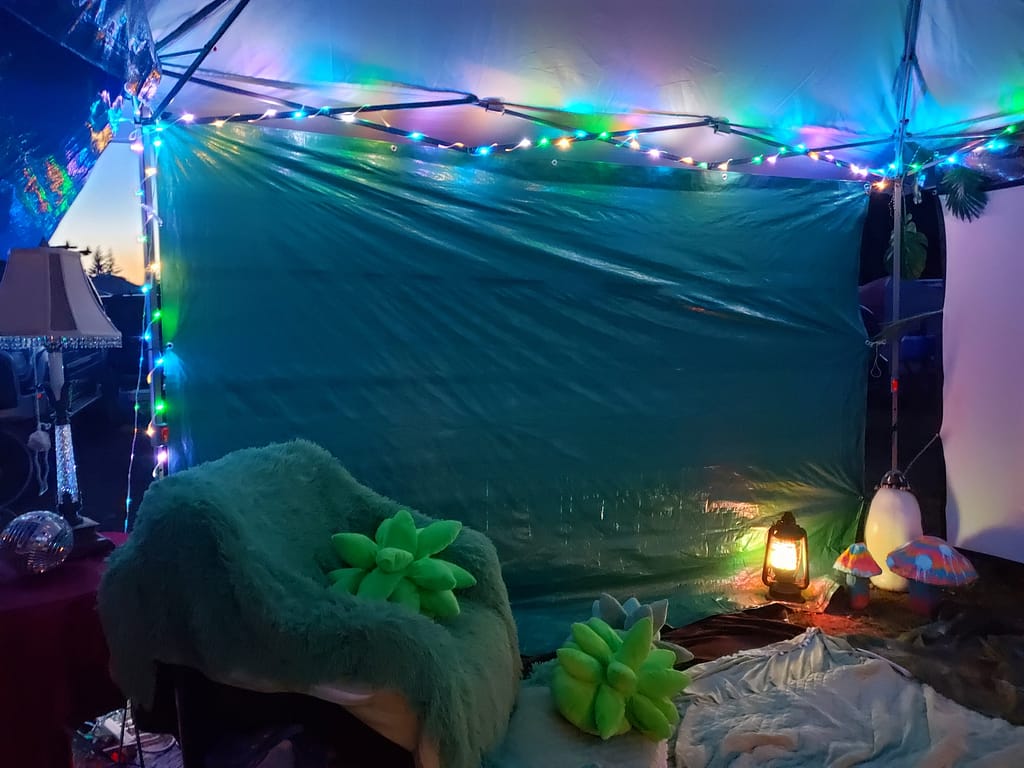 For Otherworld 2023, Spark's Marketing Coordinator Melodie found her home with A Sense of Space camp (pictured above) that hosted a collaborative painting area, a black light mini-putt, a mysterious potion stand, and a plush nature-themed chill space where guests could rest or watch short films.
When is the last time you poured yourself into your passion? Did you make time for yourself today? Let this blog be a reminder to you to not let your garden overgrow, your library card expire, or another moment slip by before you make more time to do what you love. You'll thank yourself for it, we promise.