Leveraging Consumer Behaviour Trends for Increased Sales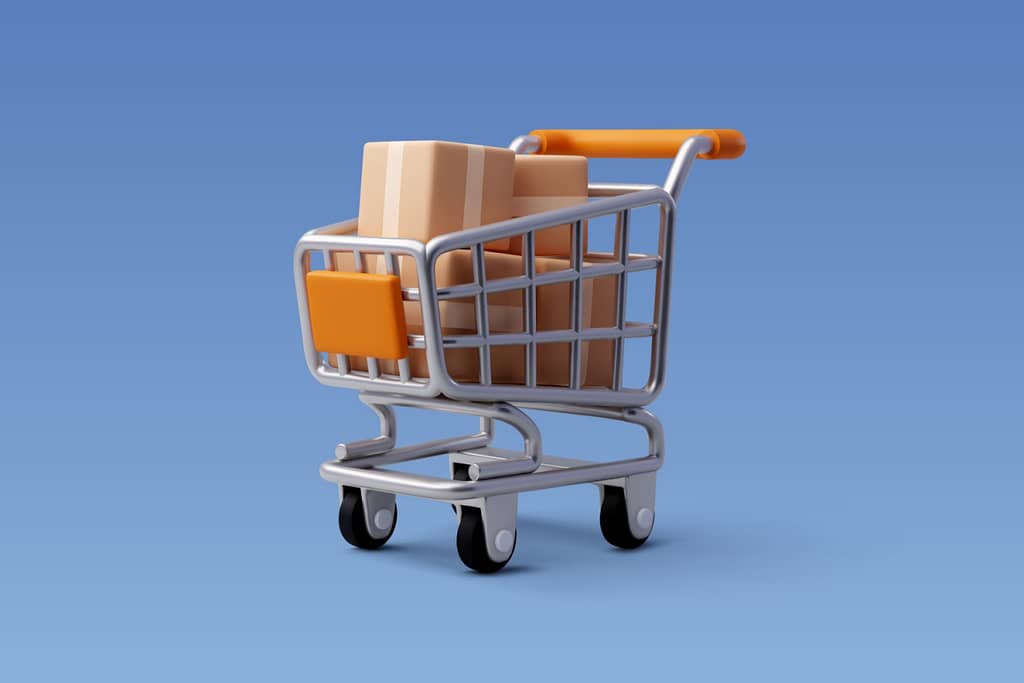 You know your business success depends on forming meaningful connections with your customers, effectively meeting their needs, and standing apart from your competition by being authentically you.
And, even as you're doing so, it's also essential to keep an eye on ever-evolving consumer behaviour. How else can you predict, prioritize, and pivot your strategy for the year ahead?
Keeping your fingers on the pulse of consumer behaviour will help you to continue growing your customer base by giving people what they want. 
Consumer trends have shifted out of necessity over the last few years, but as the dust begins to settle, we've discovered some new opportunities to do things differently. Just as our homes have now truly become our sanctuaries, some innovative ideas are quickly becoming our new normal.
Today we can have just about anything delivered to our doorstep with the click of a button. Plus, the expansion of subscription services for everything from home entertainment to meal prep are helping to add variety and ease into each day.
Meanwhile, other trends expose a generational shifting of the tides. For instance, demand for greater sustainability has never been higher, as Gen Z's voice continues to drive the conversation.
Social media influencers also present digital natives with a supercharged upgrade to traditional word-of-mouth advertising.
Below are just a few other insights on consumer behaviour trends that we expect to see more of in 2023 and beyond.
Get Personal with Your Customers
When you address a customer by name, no doubt it brings a smile to their face. Now imagine how that smile grows if you can recommend a product that is exactly what they are looking for.
Customer happiness and conversion rates increase dramatically when you can successfully address their unique needs. Omnichannel marketing uses customer data across platforms, from point-of-purchase to TikTok, to identify content that would appeal to each individual the most.
Data based on demographics, past purchases, browsing habits and more, help inform personalized recommendations making it easier to guide potential customers towards a satisfying purchasing decision.
Concerned about asking your customers to reveal too much about themselves? Don't be shy. According to Octane AI's Ecommerce Consumer Behavior Report, 71% of customers surveyed expressed that they are willing to share their personal information in exchange for customized recommendations.
Therefore, in 2023, businesses who take their online shopping platforms to the next level by using personalized omnichannel data will not only be more likely to connect with their customers in meaningful ways, but could see up to a 10-15% increase in sale-conversion rates too.
Consumers are Saving and Strategizing
Rising prices have forced just about everyone to examine where they can trim the fat in their finances. Consumers have been adjusting how they shop, deprioritizing restaurants and travel as their spending power decreases.
Coupons, stocking up on sale items, and driving less are just a few ways everyone is attempting to shop smarter. 
Businesses also experiencing the pain of record-setting inflation must prepare accordingly for the dip in non-essential purchases. Instead, they must find new ways to engage customers by offering loyalty discounts, BOGO deals, or highlighting local goods.
More Ways to Pay
With inflation on the rise, more people want to track their finances closely, which includes having greater control over how they choose to pay. Debit, credit cards and digital wallets are the top preferred forms of payments.
But with so many businesses moving online, PayPal is also an expected norm that should be made available on your website. 
Embedded or single click payments are another option for fast and secure purchases using Shop Pay's stored information.
Deferred payment services like Paybright and Affirm are also on the rise, allowing consumers to buy now and pay later with manageable monthly installments.
No matter which way you look at it, it pays to eliminate any possible friction in those final moments of a purchasing decision. Offering more payment options that make shopping fast, easy, and secure is always going to win you more customers.
Subscription Services
Netflix, Amazon, Disney+, Crave, HBO… when it comes to online streaming services, the list goes on and on. But subscription services are not just for entertainment anymore. Grocery boxes for local produce like Spud and meal prep kits like FreshPrep are on the rise.
In fact, you can now schedule anything from wine to kitty litter to arrive on your doorstep with a subscription service. 
Subscription services means there is less chance for a customer to change their mind and not bother with the purchase. Savvy businesses are finding ways to catch onto this convenient trend to establish a more secure, long-lasting connection with their customers.
Sustainability Matters
Gen Z is at the forefront of the fight for our future, with one eye on where we're headed and the other on how we are going to get there — which means a hyper-focus on sustainability.
But it's not just Gen Z placing an importance on ethical and sustainable options. According to a recent study, two-thirds of consumers from all generations are willing to pay more for sustainable products, and three-quarters say that sustainability is somewhat or very important.
How sustainable is your business and are there ways you could be doing better?
In Influencers We Trust
Like word-of-mouth advertising on steroids, these days millennials and Gen Z are turning to social media influencers as a trusted source for product discovery. While word-of-mouth has always been one of the most powerful forms of advertising that money can't buy, collaborating with an influencer who aligns with your values is an excellent way to shine a positive light on your product in front of your desired audience.
In fact, "micro-influencers" who have a following of 1 – 5k people have been shown to have twice the engagement than more popular influencers! This presents businesses with a terrific opportunity to target niche markets by forming partnerships with specific micro-influencers on relevant platforms.
Speaking of relevant platforms, while Facebook and Instagram have historically led the charge in terms of ecommerce marketing, TikTok is a rocket on the rise. Some major brands are already seeing huge success in this growing market, so it is one that shouldn't be overlooked in 2023 — whether you decide to connect with an influencer or not.
Wouldn't it be great to see "business as usual" grow to "more business than usual" in 2023? Talk to us to see how we can help you leverage some of these trends for a competitive advantage in the year ahead!
Sources:
explodingtopics.com/blog/consumer-behavior shopify.com/ca/enterprise/consumer-behavior-trends