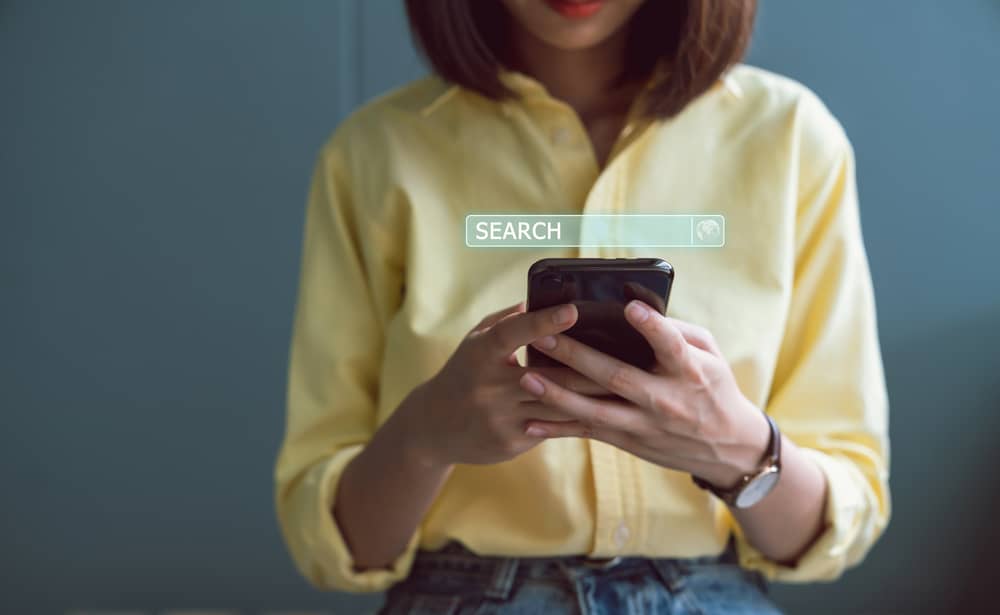 Learn from your competition when crafting your SEO strategy
"What's their SEO secret?"
It's a thought that crosses many a business owner's mind when they see their competition dominating the top search results on Google.
SEO can feel frustrating when you're working hard to optimize your site, and yet all eyes seem to be looking in the other direction. You can't help but wonder what others are doing right that you're doing wrong.
But instead of being haunted by the success of your competition, you can use it as a great source of inspiration to gather insights from what they do well. A quick competitive analysis can go a long way in helping you to refine your content, enhance your SEO and get your site moving up the ranks.
Now, to be clear, we're not advising that you should copy your competitors. Plagiarizing content isn't just unethical, it's inauthentic. Why would you want to be someone else? You want your customers to love you for you.
What you can do, rather than recreate the wheel, is to leverage what you love that's working for them and find a way to make it your own. As they say, "Take what you like and leave the rest." When it comes to your business, you know best!
Use Ubersuggest for a Free Traffic Report
Marketing guru Neil Patel's site Ubersuggest is an excellent free resource to get a full traffic report on what organic key words your audience is searching for that leads them directly into your competition's arms.
You'll also get a read on your competitor's domain score, as well as the number of visitors and backlinks they receive. This will help you more easily identify what types of content you should be replicating to rank higher in search results.
Analyze Your Competitors' Top-Ranking SEO Pages
Next, check out the section called Top SEO pages to see what content is driving the most traffic to your competition's site. Are there any high-ranking pages that could be applicable to your business, but your site currently does not have any content for?
For example, if you are a pet groomer and your competitor has a high-ranking page that offers tips for a healthy fur coat, you might want to consider including content of a similar nature on your site but written in your own voice and using your own brand of knowledge and advice.
Visit your competitor's site to get a lay of the land. How is the page formatted? Are there images that show a good coat versus a mangy one? Maybe there's a video clip that provides a little fur care demo or Q&A with a groomer.
Do a thorough analysis as a blueprint for your own page and then decide how you might successfully replicate it – but make it even better! Ask yourself, are there ways to reduce the clutter and keep your advice concise? Alternately, are there any gaps in their content that they've overlooked? Can you inject some humour or your own flavour of flair into the video?
No one is perfect, not even your most successful competition. There will always be room to improve, and of course, you will find a ton of ways to revamp what they've done to let your personality shine and make it more authentically you.
Analyze Your Competitors' Key Word Rankings
Once you've gleaned all you can from your competitor's top pages, hop back into Ubersuggest, enter the URLs for their highest-ranking pages and see what keywords your desired audience is using to find them.
You'll want to sprinkle those relevant keywords through your content, headline, subheads, alt image text, and metatags. But of course, don't shoehorn them in if it doesn't feel natural to you.
You should be creating valuable content that people actually want to read and that genuinely reflects the voice of your company — not mislead anyone with words that don't belong just to garner more clicks.
Otherwise, you're just going to annoy your visitors and that's the last thing you want to do! Use your judgement and incorporate the words that make the most sense to you.
Increase Opportunities for Backlinks through Personal Outreach
Now that you've written an engaging and informative article that you're sure your audience is going to love, it's time to find out who has backlinked to your competition's site.
Simply click the "View All" button in the "Backlinks" column. Spend some time contacting these sources to let them know that you've created an updated, relevant article and invite them to share it on their site.
Sure, a lot of these requests will most likely be ignored, but you know what happens when you don't take a chance? Nothing. You never know where a friendly note will take you. Even just one new contact is worth the effort and will help to build your audience in due time.
It all starts with one page. If you perfect your message in a way that outranks your competition just once, then you're already on your way! Eventually one page will lead to two, and so on as long as you're willing to invest the time and effort to find what works for them and make it work for you.