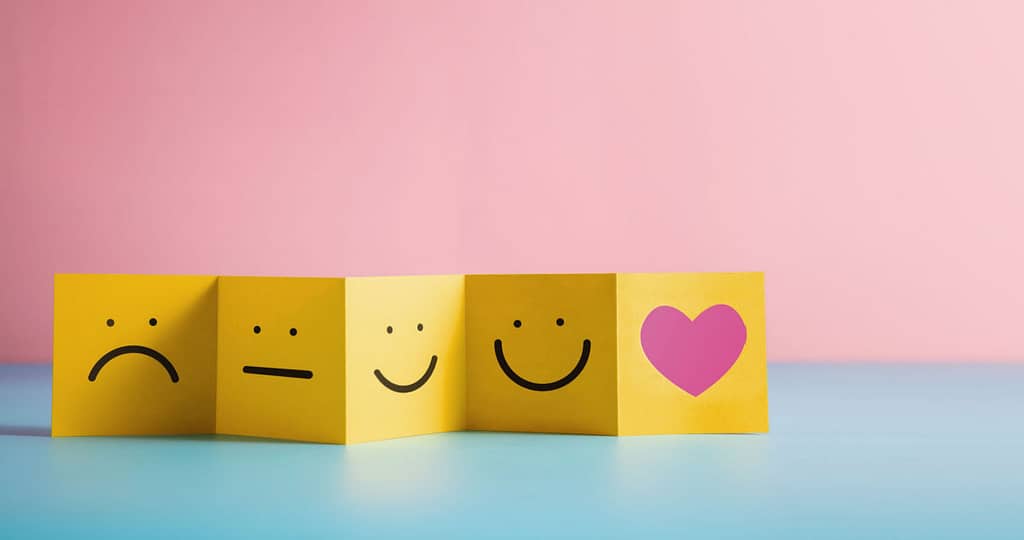 Email marketing is one of the most effective ways to keep in touch with potential and current customers and build a relationship.
While social media algorithms dictate what tiny percentage of your audience will see your posts, email directly targets the people who already know and love you, giving you a better chance to be helpful and share what's new.
Unfortunately, when email marketing is done wrong, it can run the risk of coming across as intrusive or spammy, which is the last thing you want!
So, how does one maintain a best practice balance between reaching out on a regular basis while not annoying anyone? Here's a list of our top five email marketing do's and don'ts to keep your subscribers happy and your business booming.
#1. DO ensure your marketing emails are relevant and useful
Think of the emails and newsletters you enjoy the most. What sets them apart? Chances are they include some beautiful imagery, are written in a way that sounds more like friendly correspondence versus a sales flyer, and most importantly, they feature interesting and useful content that you actually want to read.
Likewise, your subscribers signed up to your email list because they believe you have something of value to offer them that they won't find anywhere else. That's why it's of utmost importance that they are your sole focus.
With every message you send, ask yourself, what is your value proposition (how can your service or product make their lives better, happier, healthier) and what do you want this email to achieve?
Do you want to drive sales, solicit feedback, and/or encourage people to contact you for more info?
Your messaging should always build upon that purpose and then offer something relevant, informative or useful to guide your audience towards taking that next step.
If your emails are consistently packed with good stuff, they are more likely to be opened.
What's the good stuff? A few examples…
Special deals for subscribers only
Relevant news or local events that will excite or interest your audience
Insightful stories, testimonials, or case studies on how your business and/or products can solve their problems, make their life easier, inspire happiness, etc.
Maybe once a year, do some market research and conduct a survey to solicit your customer's feedback and remind them that their opinion matters. Not only will you make them feel good, but you'll also get some great food for thought that will help inform future messaging too!
DON'T send an email "just because". Consider its purpose and build your message around that. You know your business better than anyone – what value can you offer?
#2. DO personalize all your email correspondence
Another simple trick to keeping your audience engaged is to personalize your email message using a merge tag, so your customer's name is both in the subject line and within the body content.
"Susan, did you hear the news?" is going to get far more traction as a subject line than, "Our latest news". When we see our name, we feel seen. It's like we matter — and your customers DO matter! Your email will feel less like "junk mail" that is distributed to anyone and everyone, and more like a special message from you to them.
But don't stop there! You'll want to personalize who the sender is too. When emails are addressed from a company, we are less likely to click than if we see that the sender is a person. There is almost a sense of obligation to read an email that is sent from a human being versus a form letter automatically distributed to everyone. People buy from people.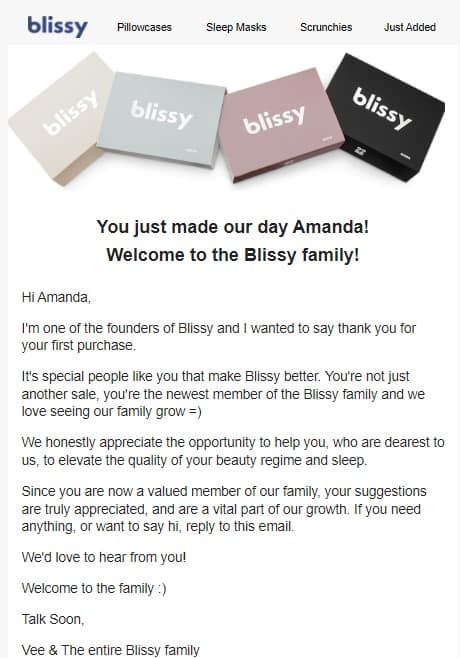 Remember, the more customized you can make your email, the better. If you can segment your subscriber list based on their past purchases or expressed interest, and then make relevant suggestions for products or services they may like, you're way ahead of the game!
Again, you're showing your customers that you're paying attention to their personal needs. And who doesn't love that?
DON'T send out anonymous one-size-fits-all form letters addressed from your company name.
#3. DO write clearly and authentically
And, But, Therefore, known as the ABT narrative is an approach that writers use to concisely explain what they're talking about by presenting the set-up, problem, and solution.
For instance, if we were to ABT this blog post, in a nutshell we would say: "Email marketing is very important and effective for reaching your target audience, but a lot of companies get it wrong. Therefore, we've outlined our top five do's and don'ts to help you get it right."
Corresponding this way with your audience will allow you to clearly define your value proposition and immediately identify how you can help them with their needs.
Just as clarity is important, so is authenticity. Your voice should be consistent between all channels: your emails, your social media, your website, your one-on-one interactions.
If you have a certain style or sense of humour, it should translate in your communications across platforms to always be authentically you.
You want your audience to think of your email as a personal correspondence from you to them. Not written by robots to sell stuff.
Finally, have someone else read your message and provide you with constructive feedback. You're not just looking for clarity and authenticity in what you say, but you'll also want to double-check your links to ensure that your customers can easily take action without any frustration.
DON'T lose track of your value proposition. Don't write like a robot. Don't forget to proofread and check your links.
#4. DO mind the frequency of your messaging
Email marketing takes time and effort. You want to be realistic about what you can manage on an ongoing basis. Be consistent. If you are sending out a monthly newsletter, do so around the same time every month.
Looking at weekly messages? Be sure you have the capacity to create something of value at such a regular rate — and be twice as certain that your audience wants to hear from you that often!
Daily and weekly messages can be a lot to keep up with and will end up doing more harm than good if they don't offer any benefit, consume valuable work hours from your day and are largely ignored by recipients. The last thing you need is to be thought of as spammy.
If you do require frequent communication or have numerous lists that may have overlapping subscribers, ensure that it is easy for your audience to manage their subscriptions, so they aren't feeling annoyed by too many emails.
DON'T be inconsistent with your messaging frequency and don't inundate inboxes either.
#5. DO offer opportunities to opt-in and opt-out of emails
Often consumers are automatically added onto mailing lists after making a purchase. According to CAN-SPAM laws, people must be made aware at point of purchase that they will be added to a company's mailing list and that they will have the opportunity to opt-out of future messages.
Sometimes a double opt-in is provided by asking customers to confirm their decision to opt-in by checking a box on the order page or by clicking a link sent via email.
Some businesses worry that they will lose potential subscribers by requesting a double opt-in versus just letting them opt-out when they no longer want to receive their emails — but honestly, if someone doesn't want to hear from you, do you really want to pay to have them on your mailing list anyway? Why not keep your list clean and targeted to your most engaged customers from the start?
DON'T forget to include the option to opt-out of messaging in all emails and never send messages to people who haven't opted in. It's illegal in Canada and most parts of the world.
By incorporating these few simple tips into your email marketing strategy, you should begin to see a difference in how your customers respond to your communications. Email delivery platforms like MailChimp are easy to customize and can be scaled up or down for any size of business.
You can also track your open rates, link clicks and even sales when integrated with software like Shopify. The more you pay attention to what resonates with your audience, the more refined and effective your email marketing will get!
Need help getting started with your email marketing? Talk to us. We'd love to help.