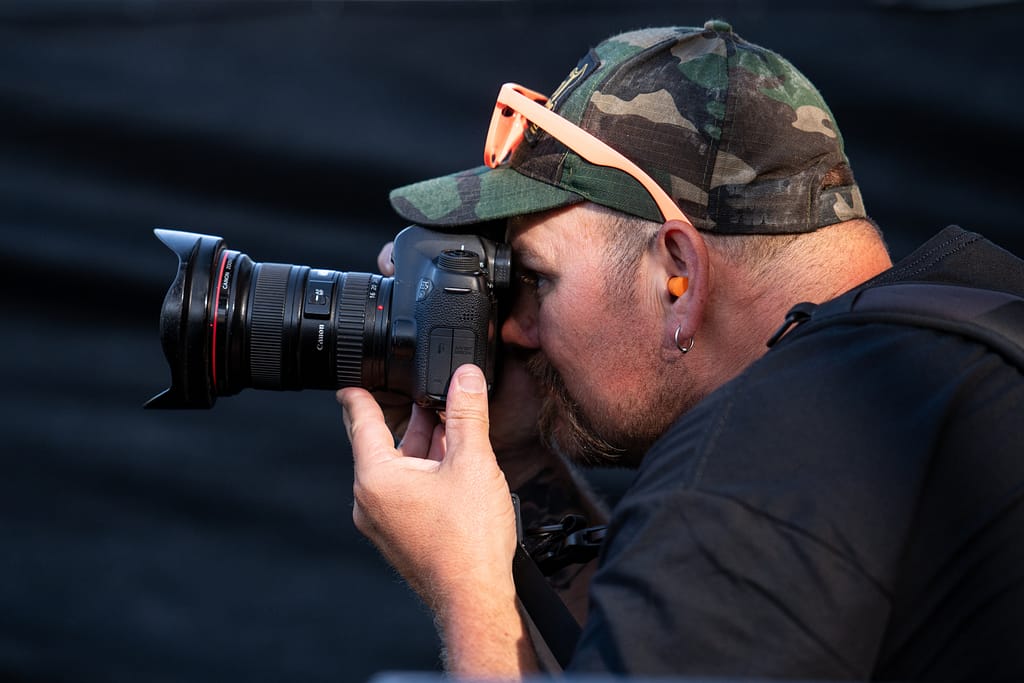 As a business owner, chances are you pour your heart and soul into every product, service, or event you offer. You know your business is special and how you showcase your brand matters. But even if you can write the most convincing prose, when it comes right down to it, a picture says a thousand words.
Your photos not only send a message or capture a moment, but they should also convey a mood or evoke an emotion. That is how your brand photography communicates an essence that is uniquely you. And that is how you stand out from your competition to attract the right people.
Now, just because you own a toolbox doesn't mean you would try fix your car's engine – so, just because you own a smartphone doesn't mean you should always do your own photography. When it comes to the important things in life, there are countless benefits to hiring a professional to do the job.
Meet the Professionals
Spark spoke to two talented local Victoria photographers about their work, the benefits of hiring a professional, and their advice for those in need of fabulous photography.
Since receiving her first camera at 15, Michelle Proctor has been fascinated by capturing a moment in time. "I started photographing professionally in 2012 when I moved to Hong Kong and haven't looked back."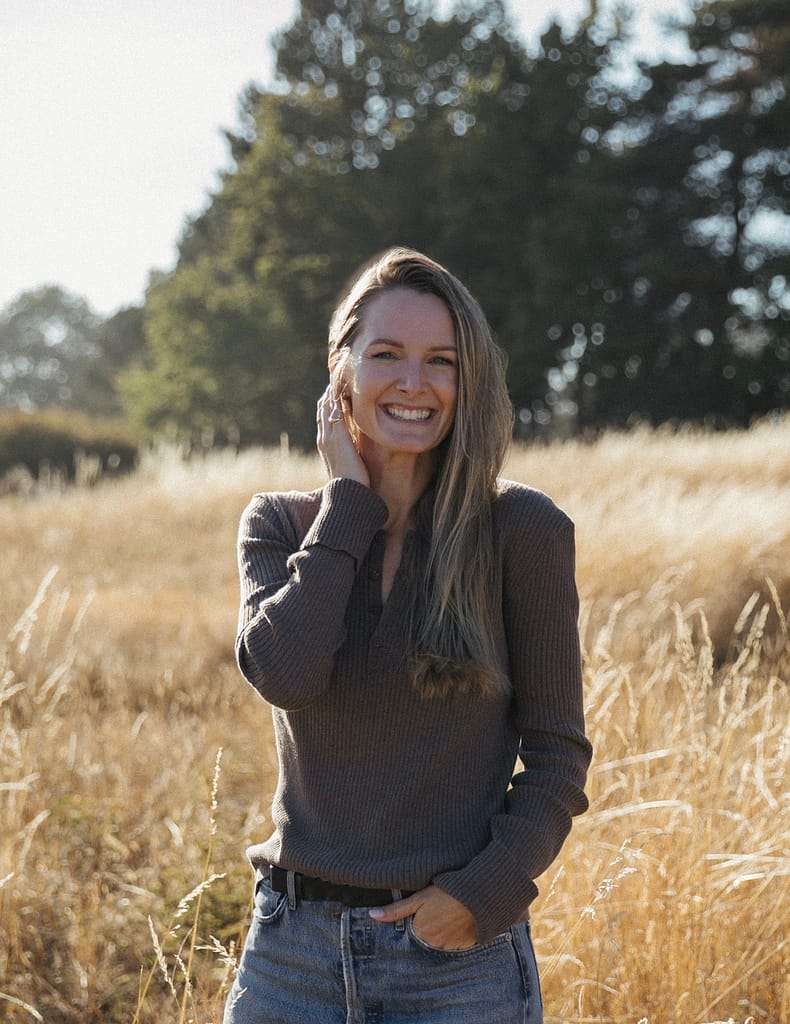 These days Michelle's photography is approximately 70% brand work and 30% family and weddings. "I love the creative aspect of brand work and helping to showcase a client's hard work and dreams. And I just can't help but love shooting with young families. The love between parents and their kids is pretty magical."
Meanwhile, Colin Smith has been taking pics for as long as he can remember. After getting sober in 2006, Colin began to see the world with new eyes. And at that time, a friend gifted him a new camera to see it through.
Only a few years later, Colin was pursuing his passion with media passes to concerts and festivals. "I love to freeze the moment of people showing emotions at a music festival or cultural event."
Today, Colin specializes in all sizes of event work, big and small. "Lately I've been working for the Greater Victoria Festival Society covering their street events, parades, etc. and I'm also hired for music festivals."
Professional Photography Makes You Stand Out
Each day we are flooded with more content than we can possibly process. Therefore, it makes sense that we would only connect with those images that make us feel something. Having a strong and positive visual presence that tells a story is important for cutting through the content clutter.
"High quality images showcase professionalism," reminds Michelle.
Yet, how many hours do business owners waste attempting to take decent photos with a phone or cheap camera?
And what more can be said of those poor souls who try to be everywhere at once at a special event, only to end up with blurred shots at awkward angles?
Professional photographers have the skills, experience, and equipment to position your business or event in the most appealing light.
"In e-commerce, images are a customer's first experience with a company's products," says Michelle. "Consistent and well curated photography helps convey a brand's identity and message. They help them stand out in a competitive market that's saturated with content."
Customers are more likely to buy from businesses that have compelling and convincing photos that trigger emotions and inspire desires.
What to Know When Hiring a Photographer
Both Colin and Michelle shared their process when working with clients, and insights on what makes a smooth and successful shoot.
Do Your Research!
Everyone says they know a great photographer, but Colin reminds us how important it is to do your own research.
"Are you hiring a photographer for an event? Is their website and social media all photos of cats? They might not be for you."
Three other important things Colin suggests you keep in mind when looking for a professional photographer are:
Don't hire someone to take photos with their cellphone.
Don't hire someone to shoot something you think they'll be good at.
Offer payment in money, not exposure.
Remember, professional photography is an investment that will pay off in the long run by enhancing your brand image, increasing your customer base, and growing your revenue.
Set Your Expectations
Right from the get-go, both Colin and Michelle agree that to form a good working relationship, clients must outline what their expectations are. This extensive list can sometimes include things like communication preferences, mood boards, location scouting, finding talent, hiring hair & makeup, and much more.
To facilitate a great relationship, Colin's advice is simply to "be kind, courteous, helpful, straight to the point, and articulate what exactly you want the finished product to be."
Michelle adds, "Communicate your needs. Preparation goes a long way."
Identify Your Shot List
What are your goals for the photoshoot?
"It's important going into a project to know what the shot list is. What does the client want to focus on, and what will the images be used for?" asks Colin.
"I like to have clients send a mood board or inspiration images that help get us all on the same page," says Michelle. "Having a shot list helps everyone keep track of what we're after and then we can create a timeline for the shoot."
Tips for Your Photoshoot
"It's much easier to photograph happy and relaxed people," shares Michelle, who adds that she does her best to keep the environment light and fun for everyone.
"Great light, whether natural or studio lights, is a huge factor in getting good image. It's also good to play with different perspectives. Getting the scene as a whole, as well as details helps tell a story. I like images with some energy to them, whether that's movement, colour or light that adds dimension and interest."
Colin also reminds us about the importance of consent when photographing an event. "I consider myself to be a consent-based photographer, yet, taking photos in public at an event doesn't require consent according to Canadian laws. However, that doesn't mean that everyone who attends an event wants to be photographed."
Colin's advice is for photographers to be mindful of people's body language when a camera is pointed in their direction. "Especially when taking photos of children, I make sure to talk with their parents or have a consent form filled out if needed."
"I still have lots to learn," admits Colin, "but I'm trying to be the change I'd like to see more of in the world concerning photographers."
Ready to take things to the next level?
A professional photographer knows how to use lighting, angles, composition, and editing to create high-quality images that tell a story to enhance your branding, marketing, and social media strategies.
Adds Michelle, "When the images from a shoot get used throughout a client's website, ads, social media and email marketing, I know we've hit the mark."
Working with you, a photographer will help to create a consistent and coherent image that reflects your brand identity and values, so you know that you are conveying a message that is truly and authentically you!