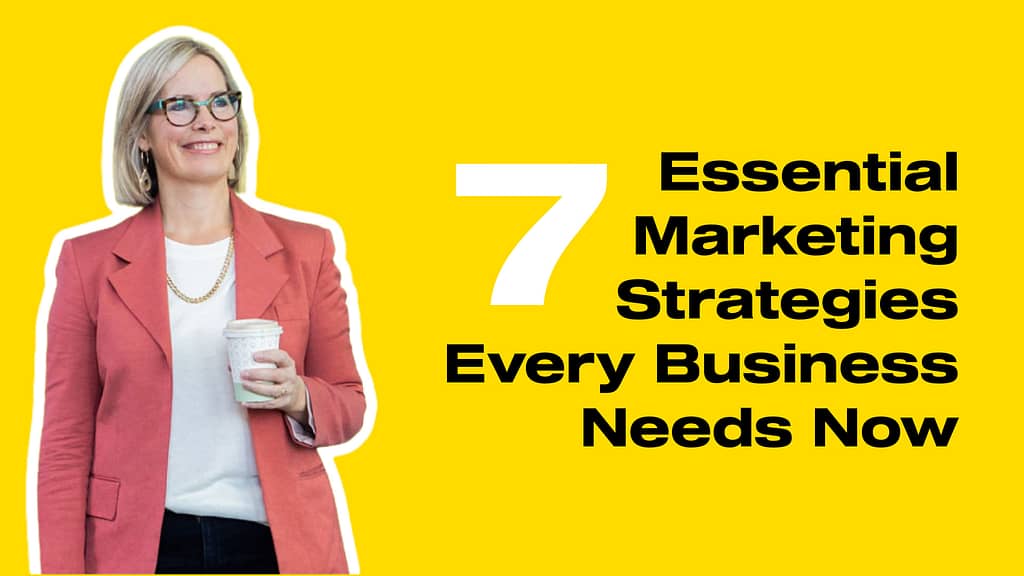 Marketing is essential for any business, and this blog post breaks down the seven most important elements – with one commonality: all of the options listed below are free or low-cost ways to engage new customers, build loyalty, and grow your brand.
Get Your Business Listed Online
Google My Business is one of the best free marketing tools available to help you attract more local customers who are searching for your products or services online. Here you can create a profile for your business that appears on Google Search, Google Maps, and the right-side Knowledge panel for branded searches. Once you verify your Google My Business profile, you can post updates, respond to reviews, and use insights to see how your customers find and interact with your profile.
Business directories are another way to improve online exposure for your business in your industry or community. Do a quick Google search to see where your business is already listed to claim and update those profiles, like on Yelp, or to identify directories and review sites that are relevant to your business.
Develop Your Social Media Presence
Social media is a powerful way to connect with your audience and showcase your brand personality. Whether you choose to focus on Facebook, Instagram, LinkedIn, TikTok, Twitter, or YouTube, different platforms will be more appropriate than others depending on your target audience. For instance, your connections on LinkedIn are likely to be an entirely different network than your followers on TikTok.
Do your research to find out which platforms have the greatest reach among your people. Then create content that resonates with your followers. The key to success on social media is to be consistent and proactive.
Post regularly to maintain a dynamic profile that regularly appears in your follower's feeds.
Engage your audience by responding to their comments, answering their questions, soliciting feedback, and building a community around your brand.
Use hashtags to categorize posts and identify special promotions.
Tag relevant people or brands such as your loyal customers, brand advocates, suppliers, partners, influencers, or even your competitors to extend your reach to their followers as well. (Done in moderation and when appropriate, of course.)
Build a Great Website
It seems pretty obvious, but if you haven't built a decent website for your business yet, it's time! Hiring a professional web developer is well worth the investment and we highly recommend it, not least because they can customize templates to suit your business.
If you can find a developer with strong graphic design talent/knowledge, that's even better (keeping in mind that not all graphic designers are web developers and vice versa).
If you're a startup, a one-page site with all your relevant info will go a long way towards helping customers find you online. 
Drag and drop type platforms like Wix and Weebly make it easy to create something clean and simple – no development skills necessary. There are also a wide variety of WordPress tutorials available that can coach you through the process of creating something more customized. Just make sure your website is optimized for mobile. What looks off, gets clicked off.
The more often you update your site with fresh content, the higher your site is likely to rank in search results. This is where having a blog is especially useful. By naturally incorporating keywords and phrases that your audience is searching for, you can search engine optimize your blog and boost your chances of appearing in specific results. Free SEO tools are available to help you get started. But be careful not to overdo it and end up writing for robots instead of humans.
Create Compelling Content
Creating original content is key to keeping your audience engaged. You can then repurpose your content across platforms from your website to social media and your mailing list to get your message out to everyone. You don't – and shouldn't – waste your energy on trying to do something wild that will go viral and be seen by everyone. Instead consider what avenues related to your business could be interesting, useful, or entertaining to your customers, and leverage those. You want to reach your niche. The shares will come when the right people find you first.
Writing a blog is a great way to create regular content and share your personality and expertise. People are specifically searching for your product or service to fulfil a need or desire. They will resonate with your brand more deeply when they can see how you as a person behind the brand share their values in some way. A blog allows you to impart stories that showcase who you are, what you believe, and what you know. As you continue to share more of yourself, you continue to build greater trust with your customers.
Posting videos and slideshows can be done with a bit of prep and scheduling or spontaneously live on the fly with most social media platforms. Either way, use it as an opportunity to be real and authentic. Show your followers what happens behind the scenes at your business, share tips and best practices, give product demos, or conduct interviews with staff or industry experts – just don't forget to include a call to action at the end.
Data-rich infographics is another way to captivate the curious customer. What fun (and legit) stats or surprises can you stir up that relate to your business? Eye-catching bite-sized facts and figures with sharable potential – infographics are simple to create on free design platforms like Canva.
Start an Email Marketing Plan
Email marketing is a great way to stay connected to your customers, generate new leads and boost sales. The main thing is that you share useful, authentic content that reflects your customers' interests and needs and doesn't come across as impersonal or spammy. Your emails should include your branding and logo and look like they are coming from your personal email address.
To abide by CAN-SPAM laws, be sure that your list only includes those who have opted-in, and that every email you send has a clear link to opt-out. You can encourage people to opt-into your mailing list or newsletter with a sign-up form on your website. Offering premium content, or something of value to download, in exchange for an email address is a great way to incentivize people to sign-up.
There are many free or affordable email marketing platforms to help you get started, such as MailChimp, that offer templates, automation tools, analytics, and integrations with other platforms.
Use a marketing plan template to structure and organize your email marketing strategy, then begin experimenting. Explore different subject lines, headlines, body copy and calls to action, and then monitor and track click throughs, conversion rates and unsubscribes to figure out what resonates with your audience to hone your messaging over time.
Foster Lasting Customer Relationships
Your customers are special because they keep you in business – and isn't that worth showing them a little appreciation? Gratitude is free and small tokens of your thanks can go a long way to fostering lasting customer relationships.
Starting a customer loyalty program will keep your best customers coming back when they know they can earn points or benefits with each purchase that can eventually be redeemed for a free product or discount.
Developing a customer referral program is another easy way to thank customers who recommend your business to their friends and family. Word-of-mouth is some of the most powerful marketing you can't buy – but you can encourage by offering your customers discounts, free products, or some other low-cost reward.
Create a customer satisfaction survey to get better insight on what your customers think and to show them that you care. People feel heard when asked for their feedback and see it being implemented. Find out what your customers think you're doing well and where you could improve, then take satisfaction or action where appropriate.
Get Involved in Your Community
Joining a professional organization, attending conferences, and hosting or volunteering at events are all ways to expand your network, build your reputation, and improve your business' visibility in your community. You never know where you might meet your next opportunity or lifelong friend.
Building partnerships with like-minded businesses in your community is another great way to leverage upon each other's audiences. Joining forces on social media promotions, doing a guest blog post exchange, or collaborating on videos are just a few ways you can work together so everyone wins.
Is your business ready for a boost? Talk to us about how to take that next strategic step.