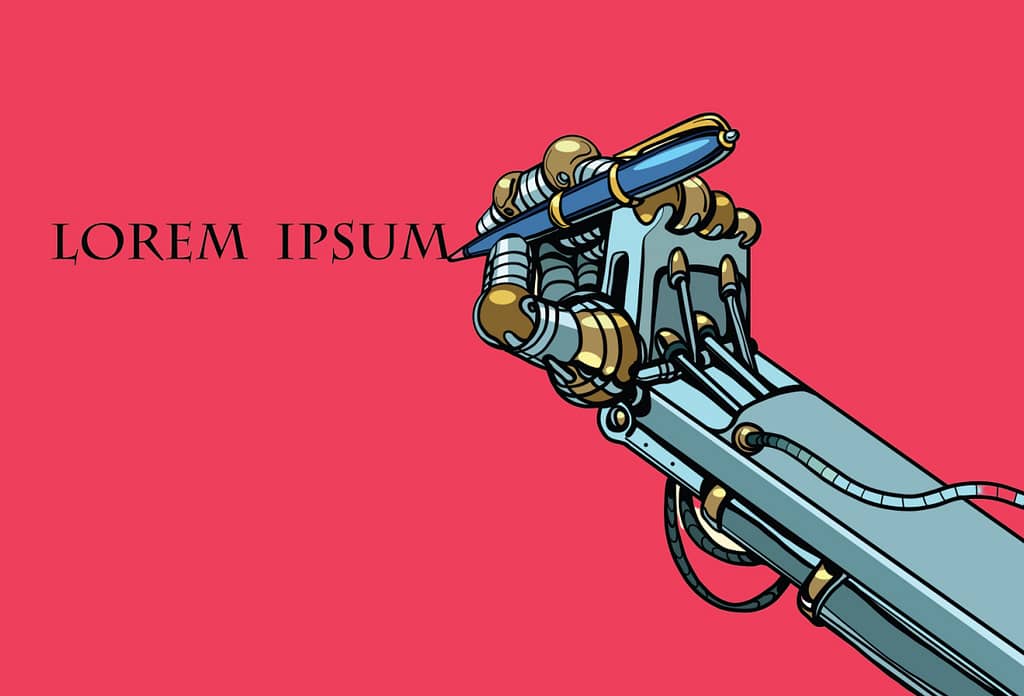 In the last few months, AI-generated art, selfies, and stories have been storming our feeds as access has become readily available through open-source software.
And while Artificial Intelligence has been around for a long time, a new world of opportunity seems to have suddenly opened. Everyone now has the potential to explore and create to their heart's desire.
In November 2022, the world saw the launch of ChatGPT, an AI-powered chatbot created by OpenAI. The chatbot's simple interface allows users to enter a prompt to receive a detailed written response that can answer questions, write essays, compose code, and provide instructions based on information gleaned from the internet.
The powerful software has inspired both wonder and worry about the rise of AI and its implications.
While AI's evolution has been exponential and its potential is far-reaching, we can't forget that it is still very much in its infancy. Using AI the wrong way can sometimes hinder more than help your business.
The Bad
We already know that being authentic will always resonate most with your audience. However, those looking for a quick and dirty solution to avoid writing their own content are quickly jumping on the ChatGPT bandwagon. But jumpers be warned!
Not only is the software capable of providing incorrect answers, but Google's GPT Detector is sophisticated enough to determine if content is fake. Google considers AI content to be spam and against their webmaster guidelines. Therefore, when using AI to write content for you, the amount of effort you put in truly equals the quality and results that you'll get.
The Ugly
Likewise, when using AI images in your content, you should also be vigilant. Some AI generators have been slurping up copyrighted work without consent or compensation. A group of artists have recently launched a lawsuit against "Stability AI, DeviantArt, and Midjourney for their use of Stable Diffusion, a 21st-century collage tool that remixes the copyrighted works of millions of artists whose work was used as training data."
Another popular application of AI that is also proving to do more harm than good are customer service chatbots. A recent survey by UJET shows 80% of respondents saying that using a chatbot increased their level of frustration, with 72% reporting that interacting with a chatbot is a "complete waste of time." It just serves to remind us all that providing in-person care to your customers is invaluable!
The Good!
You cannot build a relationship with a robot, but AI can help you reach your audience better!
AI can be a huge time saver when it comes to researching and optimizing your efforts, with new applications becoming available all the time. To get the wheels rolling, here are just a few ways you can leverage some of these new tools for your business.
Research and Organize Keywords
Search Engine Optimization (SEO) helps your content to rank higher in search results and drives more traffic to your site. While you always want to write for humans and not search bots, you can use ChatGPT to quickly enhance your content's SEO.
Try prompting the platform for keyword suggestions to optimize the ranking of your blog topics or to organize and categorize keyword clusters for your ads.
Create Target Customer Personas
Target customer personas are a great starting point to get a clear picture of who you are talking to. When you can visualize your audience, you can create ads that resonate.
To get started, ask ChatGPT to recommend a Facebook ad strategy specifying a brand similar to yours, and it will outline the basic steps required to launch a digital ad campaign. Next, prompt the app to define the target audience, and ChatGPT will create a unique customer persona that can then be applied towards your own marketing efforts.
Watch this video to see how ChatGPT can help create target personas for your social media campaigns.
Design Better Presentations
Got a presentation to give and not sure how to pull all the pieces together in an engaging way? Tome is an AI-powered storyteller that generates narratives from scratch. You simply enter the text and prompts for your presentation, and the app will suggest options for animated layouts, videos, interactive elements, and live data. Tweak the content as you see fit or request as many iterations as you need until you are satisfied with the results.
AI is … mostly good?
Yes, if used wisely. With endless applications that can save you time and effort, AI can free you up to invest your energy where your business needs you most — providing your customers the authentic human touch.