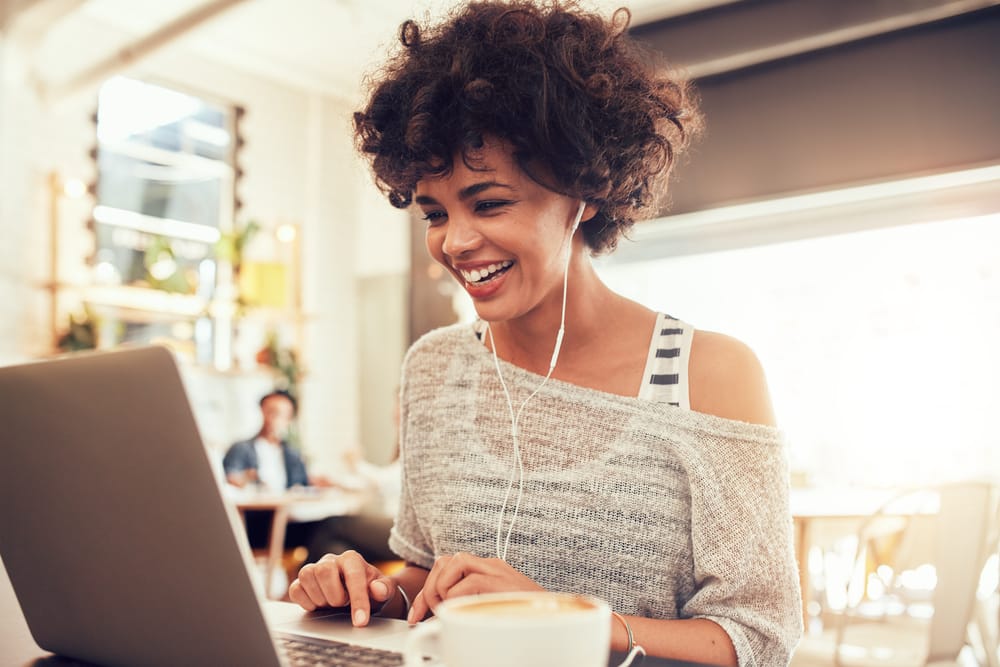 When was the last time you emailed your customers? Hopefully it was within the last month or two. If not, then maybe it's time to review your communications strategy!
Regular email communication using targeted mailing lists not only allows you to establish a more personal relationship with your current customers, but it is also literally the most direct and effective way to warm up and convert curious prospects, keeping you at top of mind the next time they make a purchasing decision.
Got a new product or service? A special deal? An exclusive event? If you aren't already leveraging your existing email list – and speaking directly to your engaged customer – you're missing out on revenue and relationship building opportunities.
"Isn't social media enough?" we hear you ask, to which we say: having a solid social media strategy is important, but it should be only one component of your overall marketing communications. Why build your strategy on a foundation of hope that your posts will appear in someone's feed, when email gives you direct access to the ping in their pocket. If you're not taking advantage of that, you're missing out on a huge opportunity to cultivate a personal connection with your people.
Email also makes it easy for your customers to recommend you to their friends and family with a quick click of the Forward button. And as we all know, social validation is one of the most powerful forms of advertising.
Of course, there are numerous emailing do's and don'ts to familiarize yourself with when first starting out. But once you get going, the process becomes increasingly straightforward to integrate into your marketing plan.
Getting Started with Email Marketing
Step One: Build Your Mailing List
If your business accepts orders online, then congratulations, you are well on your way! Building a customer email list is half the battle.
Start by introducing the idea of a regular email newsletter to those customers you have an address for, giving them the opportunity to opt-out if they do not wish to receive it. That way you are following CAN-SPAM laws and can avoid any potential issues down the road.
If you don't already have an email list ready to go, you can easily add a sign-up form to your website and then promote your newsletter on social media. Try enticing people to subscribe by offering a special discount code or some type of relevant premium content like a free download to encourage prospects to opt-in.
Sure, it will take time for your list to grow, but in the marketing world, an email list is gold!
Send a welcome or confirmation email out right away with your special code or premium content, and then be prepared to start regular messaging a month or so after the form has been added to your site, even if your list is small. Building those connections will be well worth the effort.
Step Two: Segment Your Audience
Building a direct relationship with your audience is important, but in order to cultivate a meaningful relationship, you need to know what audience you are talking to. How you speak to your most loyal customers vs. prospective customers makes a difference and requires list segmentation. If you offer a variety of unique products and services, you may also want to segment your list based on those different offerings.
For instance, if you own a pet store, you won't want to sell dog food to cat owners. Sure, you could group those customers together in one big newsletter – BUT, if you ask the right questions in your sign-up form and segment recipients accordingly based on their preferences, then you have the power to create more customized lists. More targeted messaging means more effective results.
Step Three: Create Engaging, Useful Email Content
Email newsletters are a great way to summarize your latest and greatest news on a monthly basis.
They inspire people to visit your website by linking back to specials, product features, and ideally, a regularly updated blog that offers valuable insights and lets your unique personality shine.
When you invite people back to your site, they are more likely to explore a little more and maybe even make a purchase while they're there.
Email blasts are another way to touch base with a simple message. These graphic-heavy bulletins are designed to promote a single product, service, or event by getting your message out in a timely, focused fashion with a strong call to action.
We recommend your contest be customer focused. What is about your news or product or service that benefits them? How can what you share make their lives better?
Be conversational. Let your business personality shine, so your email reads like it's from a person to a person, rather than a business to a customer.
You had them at hello – now what?
The key to success is commitment. Once you start a newsletter – don't stop! Stick to a realistic schedule that your subscribers can count on, and your staff can manage.
Do not spam your customers with frequent emails – you want them to be pleased when they see your name come up, not irritated.
Don't feel like you have anything of value to share each month? Cultivate local pride by promoting some of your favourite businesses or sharing some interesting news you feel would resonate with your audience.
This sort of content gives your subscribers a greater sense of who you are, while also instilling a sense of community and goodwill.
Step Four: Get Personal
Establishing a personal connection is important, and you can't get much more personal than using someone's name. Even if your email is going out to a list of thousands, using merge tags to add a recipient's name to the subject line increases the odds of them opening it.
Think about it. Which email are you more likely to open?
"Check out our latest deals!" or "Your Name, see what deals we have for you!"
One sounds very general, the other very specific.
Adding someone's name into the content of the email also draws their attention through the body copy, again making it more personal and increasing the likelihood that they will read it through.
Step Five: Don't Forget the P.S.
Everyone loves a P.S. Even if people quickly scroll through the content of a message, the P.S. gets nearly as much attention as the headline. This is a great place to include someone's name once again, as well as recap the most important part of your message in a quick line or two.
Email marketing is one of the most important and effective ways to boost your business by staying connected to your customers and establishing a trustworthy rapport with new prospects.
Feeling motivated but need a little assistance getting started? We'd love to help! We promise, once you get going and see all that fresh traffic being driven back to your website, you'll be glad you did.
Read our Top 5 Email Marketing Dos and Don'ts for more helpful tips.