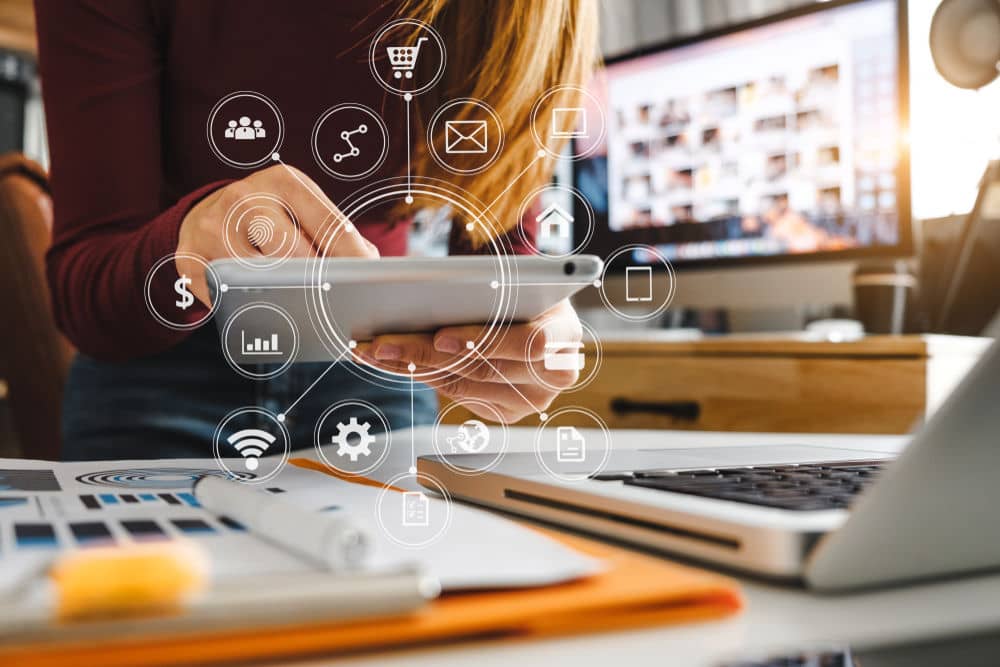 Digital marketing has grown in leaps and bounds over the last couple years as businesses moved online to stay afloat during restrictive times.
Now, as we enter 2023 and more companies have grown comfortable with cultivating their online presence, businesses are exploring new ways to leverage what they've learned by seeking out new trends and opportunities to make an even greater impact.
Below are just a few digital marketing trends that we expect to see in the year ahead….
Customize Your Content using AI Integration
AI continues to be on the rise in all that we do online. From real-time messaging chatbots on your website that speak hundreds of languages and automate routine interactions to omnichannel orchestration that tracks customer behaviour across touchpoints and provides in-depth marketing insights, AI is becoming an invaluable tool for anticipating and exceeding your customers' needs.
Machine learning tools help to increase engagement by predicting audience intent and empowering data-driven decisions. Customize offerings based on regional demand or enable targeted product recommendations across platforms based on individual customer profiles.
When you can identify what resonates best with your audience, you are able to provide your customers with a uniquely personal touch that empowers a stronger connection to your business and a lifelong loyalty to your brand.
Let Your Authenticity Shine
As AI changes the way brands optimize their content, pulling back the curtain into the human side of your business is becoming even more essential.
Be authentic in all that you do. Your CEO and executive team should feel accessible and regularly engage with your audience in meaningful ways that communicate your culture, your values, and your passion.
Write for humans, not bots. Share stories, not platitudes. People want to connect with brands they like and trust, so show the world the people behind your business – starting at the top.
Increase Engagement with Compelling Videos & Interactive Content
There are only so many hours in the day and a lifetime's worth of content produced every second. We have become conditioned to scan headlines, read the soundbites and move on. To stand out from the noise, you need to increase your visibility and memorability.
Attractive, original photos are always lovely, but in this digital world, video-based content is going to keep eyes on your webpage longer and get your selling points across in a way that sticks!
And with phone camera quality now at professional levels, with editing apps at your fingertips, you can create your own authentic, perfectly imperfect and engaging content anytime you want.
Going a step beyond videos, interactive and gamified marketing further creates the opportunity to increase engagement with your brand.
Not only do games and quizzes hold attention for much longer than text, but fun and unique content is far more likely to be shared, which puts you in front of a much larger audience than you would have reached on your own.
Furthermore, with Google ending third party cookies sometime in 2024, clever content that incorporates forms and surveys will become an even greater necessity. How else can businesses get to know their audiences better if they don't engage with them?
Grow Your Online Influence
Leverage your brand in 2023 with the help of influencer marketing. Is there a special voice on social media who speaks directly to your people? Consider a collaboration so that they can put in a good word to their network. Testimonials and reviews have always been a great way to gain credibility.
Likewise, having an influential person in your field share your brand with their audience is an amazing way to gain instant street cred and expand your reach to your niche.
The deal you forge with the influencer could either include financial compensation and/or free products or services. So, do your research: Who embodies the qualities of your ideal customer that also has a large social media following? Make a list, then reach out.
Not having any luck collaborating with an influencer? User generated content is another way to expand your reach with help from your biggest fans.
Word of mouth has always been one of the most powerful forms of advertising. Why try to convince the world of how awesome you are, when others are happy to sing your praises for you!
Encourage your audience to leave reviews, ratings, and testimonials on social media, your website, Yelp or wherever else your business is found online.
Respond in the comments with your sincere appreciation. Showing a little love to your biggest fans will only help to grow that relationship for the long haul.
Build Your Digital Communications Strategy
Developing a communications strategy that goes beyond social media is crucial. While social media algorithms filter out most organic content in favour of paid promotions, emails are delivered right into the pockets of the ones who love you the most. Because they opted into your mailing list, they are already familiar with your brand and warm to your message.
With the ability to customize mailing lists and content, email makes it possible to target your people with newsletters, product launches, and exclusive offers to your most loyal customers.
Does a digital communications strategy sound like a lot of work? Outsourcing to an independent contractor or marketing agency might cost a little up front, but when you can trust the experts to do what they do best, it is well worth the investment!
Marketing companies can fill you in on the best approach for your business and put together an effective plan that makes sense for your budget.
2023 promises all sorts of opportunities for growth when you implement a smart marketing strategy. How do you plan to get your business on track and on trend for the year ahead? Whether you just need a little nudge or want someone else to take the reins, talk to us – we would love to help!